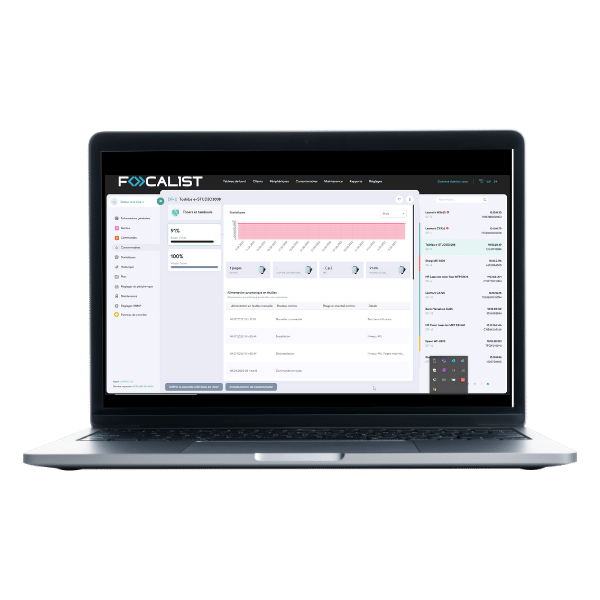 Manage your consumables until end of life
Proactive management of consumables based on historical usage
Just-in-time replacement of consumables at end of life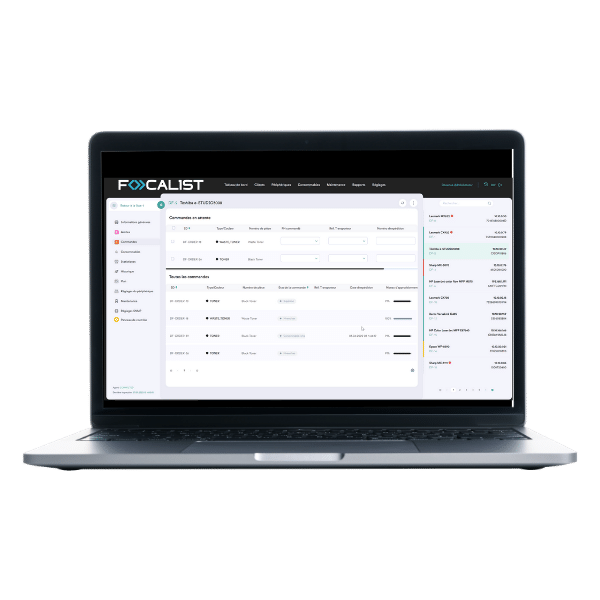 Automatics ordering
Consumables catalog with supplier references
Management of consumables and spare parts
Automatic ordering with customisable thresholds
Routing of orders to different suppliers according to a choice of criteria
Personalised order forms
Management of replenishment of local stocks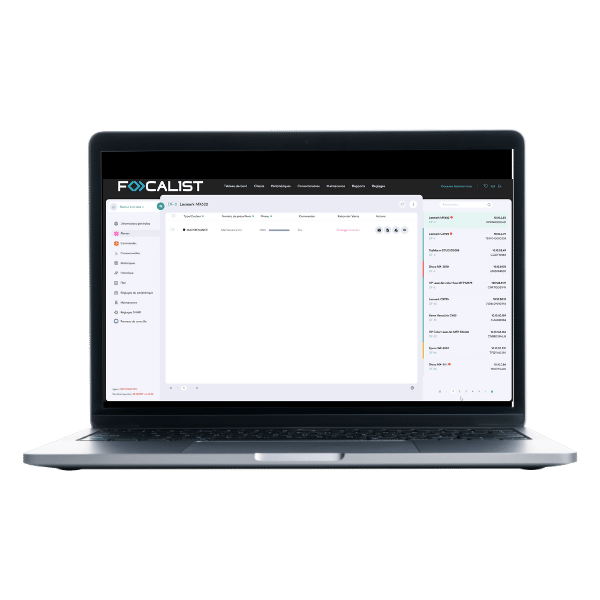 Routing of relevant alerts to the technician
Customisable notifications for different types of events
The partner has a dedicated portal allowing him to monitor all his customers
Filtering of alerts by severity and keywords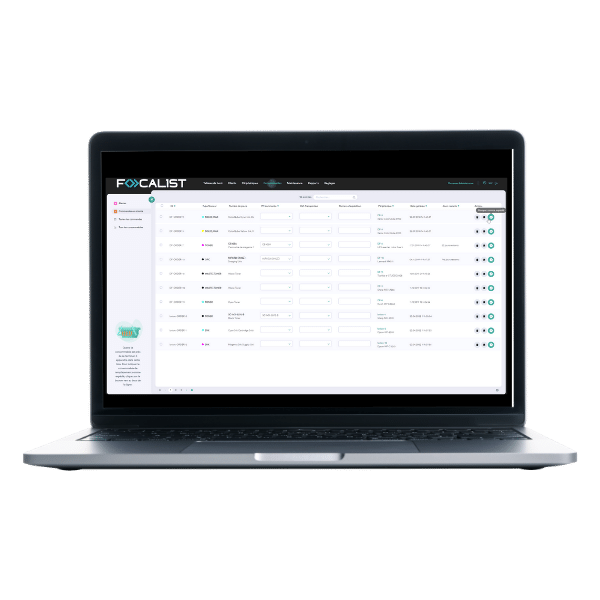 Predictive management of consumables until end-of-life
Order thresholds expressed in days remaining
Take into account seasonal variations
No more over-anticipated orders for devices that print little
Optimal choice of consumable (supplier, capacity)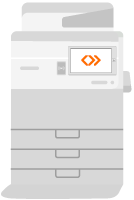 Fine tuning of thresholds according to the type of consumable and for the most used devices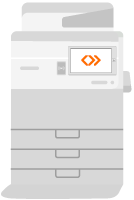 Local stock replenishment mode and installation instructions
Thresholds differentiated between order and installation allowing the use of a local stock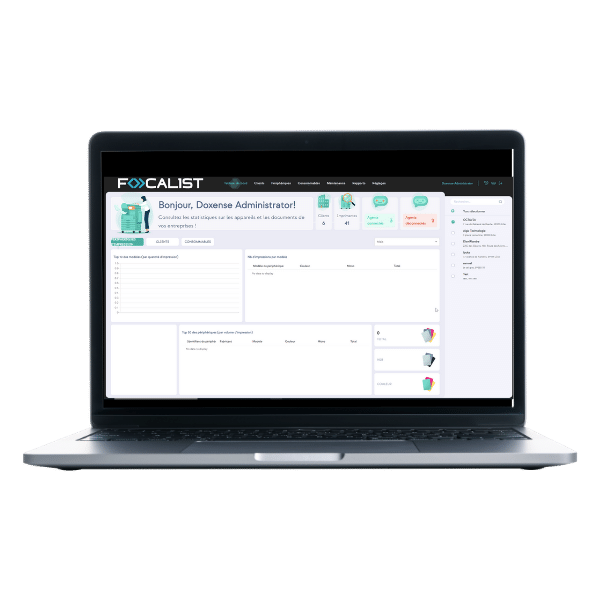 Automatic inventory of your fleet
Discovery of connected devices
Support for personal printers connected by USB
One or more silent agents to be installed at the customer's site
Automatic assignment of devices to different sites
Tracking of device movements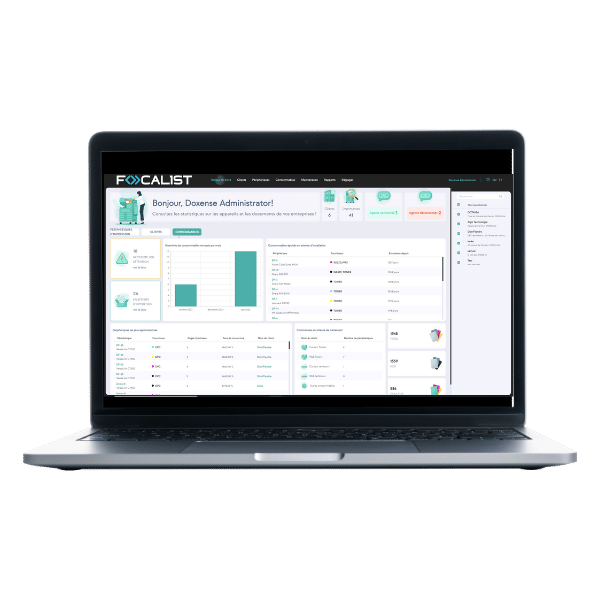 Dashboards
Creation of operational and customizable dashboards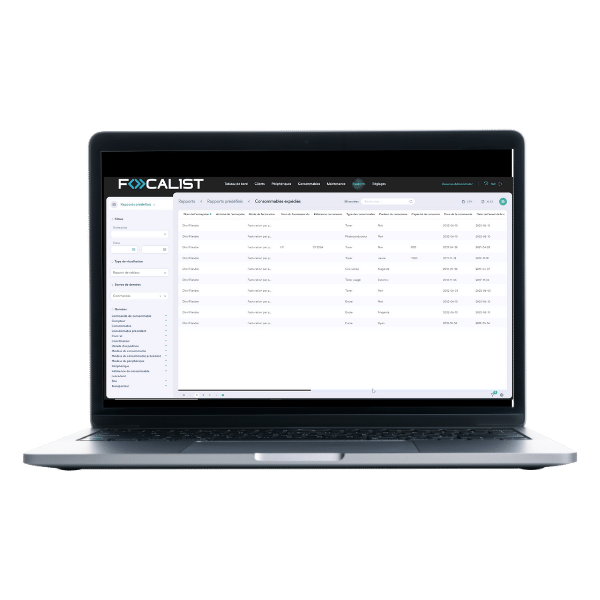 Detailed reports on the historical changes of the consumables
Detection of cost variances :
Consumables replaced too early
Consumable permutations between printers
Abnormal toner coverage rates
Blocking of suspect orders
Justification of manual orders
Tracking from delivery to consumable installation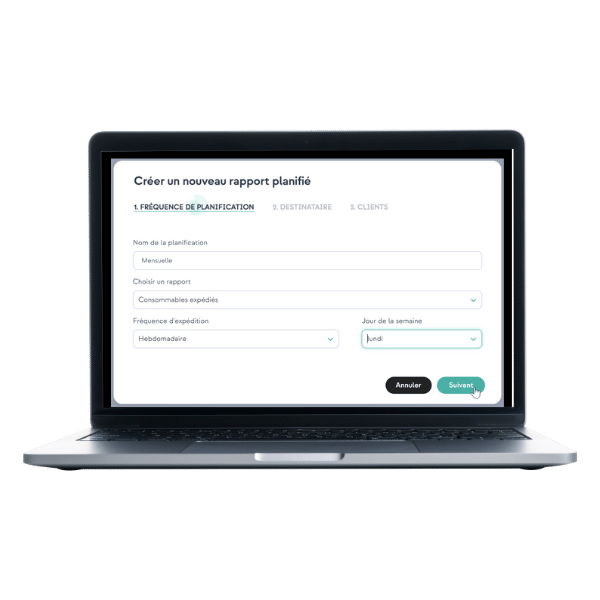 Easy creation of customizable reports
Powerful tool for custom report creation and scheduled distribution
Reports in the form of lists, pivot tables or different types of graphs
Integration of different reports in dashboards
The benefits of Focalist
Increase the availability of your print fleet and user satisfaction
Reduce usage costs by managing closely your consumables
Optimize the fleet by tracking the real usage of equipment and their options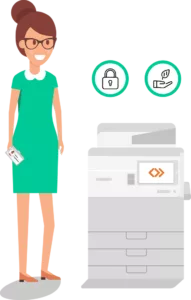 Keypoint Intelligence Analysis:
Focalist is rewarded by Keypoint Intelligence for its simplicity of use and its ability to provide the essential and robust functions that a manager has the right to expect from an editor such as Doxense, both for networked and USB-connected equipment: management of printing device fleets, tracking of alerts, monitoring of consumable levels and orders, reporting, billing, etc.
Focalist was awarded the Buyers Lab (BLI) Pick Award from Keypoint Intelligence.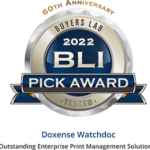 Distinction
Focalist receives a very nice Buyers Lab (BLI) Pick Award from Keypoint Intelligence.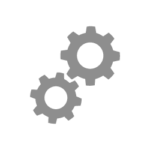 Want to know more about how Focalist works?
Do you have a question?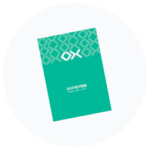 Download the Focalist brochure