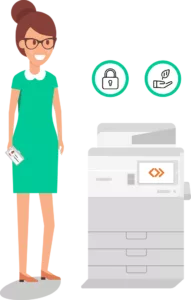 The Importance of Security
Printing systems are an integral part of the technological infrastructure of businesses, regardless of their size.
However, their security is often overlooked, even though they can be vulnerable to cyber attacks and sensitive data breaches.
Doxense, through its Watchdoc solution, assists you in securing your printing environment.
Watchdoc ensures the security of your printing
From user authentication on the workstation to driver deployment and connection to the print server, Watchdoc ensures security at every step of the printing process.
We encrypt spool files and enable you to finely manage print queue visibility and access rights. You retain control over the drivers used.
Our solution embedded in the copiers secures access with code or badge authentication.
The Watchdoc solution is secure by design and compliant with GDPR regulations, including anonymization of user data, anonymization of document names, document confidentiality, rights management, and more.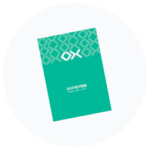 Download our white paper about security of printing systems.