Doxense Product offering is rewarded by the research/testing organization Keypoint Intelligence.
"Doxense Watchdoc is an excellent enterprise print management system with very graphical user and administrator web interfaces and lots of real-time usage statistics. » KeyPoint intelligence
It was in October 2021 that our two flagship solutions Watchdoc and Focalist have received two Buyers Lab (BLI) Pick Awards from Keypoint Intelligence.
These prizes were awarded by the Buyers lab, a leading testing laboratory in the field of digital imaging equipment completely independent in the testing process and in its subsequent reports.
Our two flagship solutions Watchdoc, print management software, and Focalist, a fleet and printing system management tool, have received two Buyers Lab (BLI) Pick Awards from Keypoint Intelligence.
THE WATCHDOC SOLUTION
You don't know Watchdoc yet ?
Doxense Watchdoc is a vendor-agnostic output management solution that enables businesses to secure, track and regulate print operations, reduce and recuperate print-related costs, and increase worker productivity. Businesses can use the environmental data and rules-based print policies to modify user behaviour to encourage more environmentally friendly print habits.
Latest features include WESphone, which is a web application designed for mobile device use, WEScan, which lets users route scans to an email inbox or a scan workflow, and Plug and Print Portal, which eases the administration of a large number of print queues. The latest version of Watchdoc is available as a server-based solution or a hybrid (cloud and server) solution..

Here is the analysis of Keypoint Intelligence
Keypoint Intelligence recognizes Watchdoc as a product with a high level of compatibility with manufacturers of printing systems. Watchdoc is a comprehensive statistical tool, that is easy for the user to use and which enables printing to be managed on a sustainable basis, thanks to savings in paper and energy consumption. With a high level of security and equipped with the latest technologies to support the digital transformation of the most demanding companies (mobility, digitalization, cloud printing).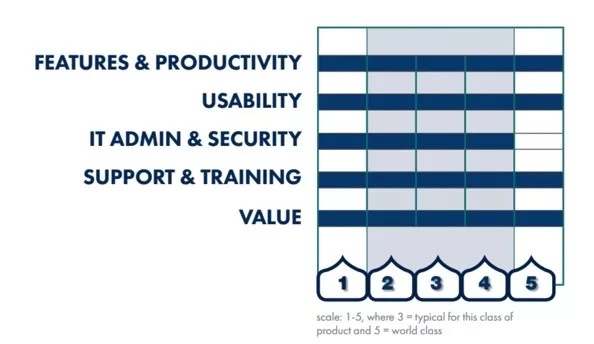 The main benefits :
BROAD DEVICE SUPPORT
INCREASED BUSINESS EFFICIENCY
ENHANCED DOCUMENT SECURITY
EASE OF ADMINISTRATION
MINIMIZE PRINT COSTS
EASY MOBILE PRINTING
THE FOCALIST SOLUTION
You don't know Focalist yet ?
Doxense Focalist is a cloud MPS solution that provides essential features for service providers, such as the presentation of meter readings, consumables levels and device information. It also allows dealers to set up contracts and use billing information to charge and invoice customers. Dealers can view usage statistics and export reports on a variety of parameters, such as billing, counters, and consumables inventory.

Here is the analysis of Keypoint Intelligence
Focalist, a cloud-based print management solution, has been awarded by Keypoint Intelligence for its ease of use and its ability to provide the essential and robust functions that a customer has the right to expect from an editor such as Doxense: both for equipment which is connected by network or by USB, print system fleet management, alert tracking, consumable level and order tracking, reporting, invoicing, etc.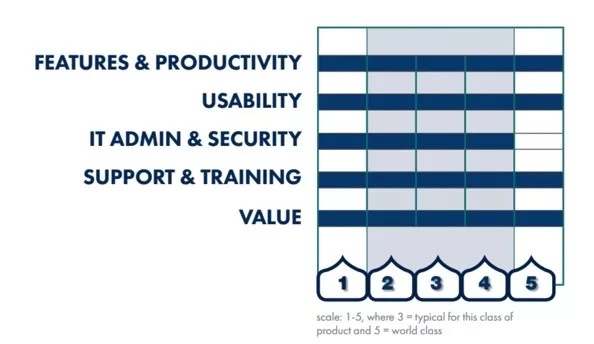 The main benefits :
SAVES TIME AND INCREASES PRODUCTIVITY
ACCESS ANYWEHERE
REDUCES IT COSTS
ENABLES PROACTIVE CUSTOMER SERVICE
MINIMAL CUSTOMER INTRUSION
Receive the full report
The report contains details of Keypoint Intelligence's analysis of our Watchdoc and Focalist software awarded by Buyers Lab.